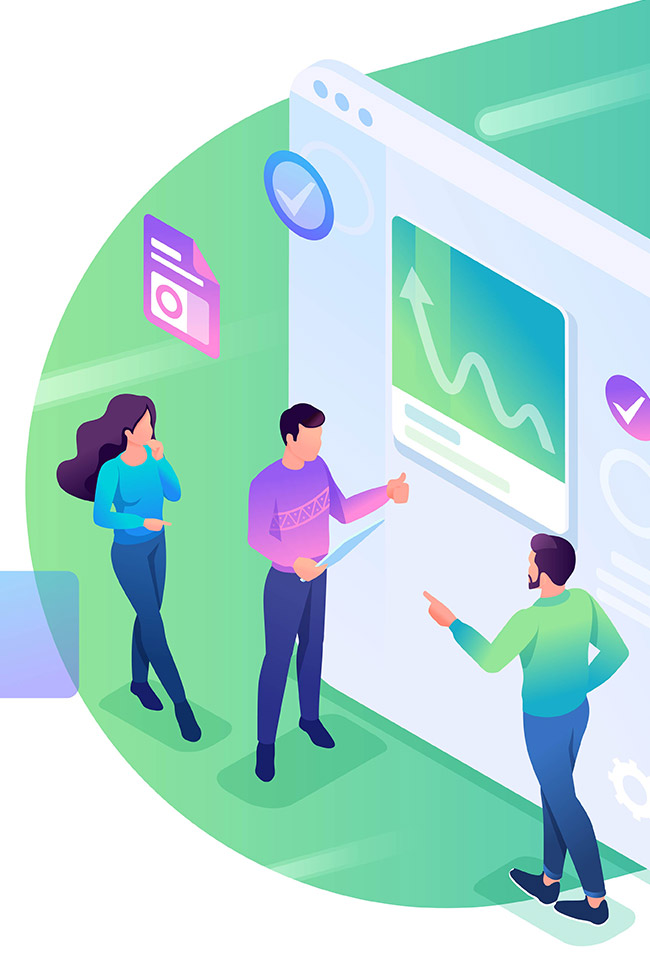 Back to blog
5 important design elements to look for in your website
May 29th 2020 / Web Design
Creating a website sometimes may sound easy – just give it to the designer and don't think about it at all. And in most cases, it may work this way, but when you want to build a strong brand identity, you must think more about your website and how your clients are going to experience it.
There are some important elements of a website you need to think about first.
Let's go through 5 of them together and we will try our best to guide you well in the process of choosing the best for your business.
1.Colors
You might think that it's not a big deal – just choose the colors that you like the most and as soon as they are not depressing, we are ready. Well, actually, we are not. The colors are complex and each of them brings a different message to the customer – bold colors are aggressive, the color red is screaming "Sale" and the blues are calming and can represent the ocean, the sky, and probably thousands of other things. No wonder there's even 'Color Institute' and at every end of the year all kinds of designers wait for those authorities to announce the next "Color of the Year". Do you get it? Yes, right, colors are important.
Tip: Make research online about the meaning of the color and choose which suits best for your business area and your personal business idea.
2. Typography
The same goes for the text. Every single font tells a story and for different business areas, there are different fonts you can use. Also, you need to think about readability. The fancy font will make your website look cool, but if your customers can't read what's there, you will be probably waiting for leads for eternity. If you're working with clients or want your business to interact with those, who write in Cyrillic, then the specifications become even more complicated.